Elektrik-Pakete - "power basic" und "pro"
tigerexped power basic
Complete electrical packages for "normal" needs
Configure now!
Mehr erfahren:
tigerexped power basic
Our basic packages are just right for each "normal" vanlife vacation. Long weekends, enjoying freedom, going on vacation, maybe surfing and discovering great spots... The basic packages offer a reasonably priced solution for that required amount of self-sufficiency.
The basic package consists of a few obligatory components that everyone needs - everything else can be put together by yourself in a easy to handle configurator.
tigerexped power pro
The vehicle should be as self-sufficient as possible and allow for long periods of time with high power consumption? Do you work long hours on your laptop when you are away or do you want to cook on induction? In this case you are better off with tigerexped power pro.
In order to adapt the system to these special needs and your travel behavior, our technology tigers will personally go through all the details with you on the phone and put everything together tailor-made. The system has a modular structure so that certain components can simply be added or omitted. The dimensioning is based on your specifications - fuses, distributors, etc. are automatically calculated.
This includes the modules
Memory, with batteries, BMS, suitable fuses, fuse holders, central electrics, etc.,
Lima module for charging via the alternator,
230V module with which, depending on the configuration, you can put 230V into the vehicle from the outside or generate 12V in the vehicle
DC-Out module for safe connection of all 12V consumers
Solar module with panels, controllers, management system, etc.
Monitor module - so that you can keep an eye on everything from the current power consumption and input, the level of your water tanks to the temperature if desired
In a telephone consultation, one of our specialists will work with you to determine what you need and create an offer. Circuit diagram and installation instructions are included with the delivery of the tigerexped power package!
Why tigerexped power at all and so much individuality in the electrics?
The electrical system in camper self-conversion projects often causes stomach ache right from the planning stage - what do I need and how much of it. And how the hell do I get all this built in without exploding?
We have good news and bad news for you. The bad first? OK ;)
Copying is mostly nonsense
A friend's system is running perfectly or the one from your favorite Overlander's YouTube channel makes a really good impression? For the sake of simplicity, you could of course build your own electrical system from the same components.
On the technical side, there is absolutely nothing wrong if the installation and wiring of the individual parts do not leave any question marks circling over your head - but whether the system does suits you is the other question. You might end up finding that the power at the back and front isn't enough. Or the other way around, that a lot of money was spent on performance that wasn't really necessary.
The power requirement in the touring vehicle is highly individual and depends e.g. For example,
whether you want a lot of free standing or like to go to places with shore power connection
how many people are traveling with you,
whether your travels take you north or south,
which consumers you have and how long you operate them on average per day
But how should the system be dimensioned, which devices, switches and cables do you need once these questions have been answered? Unfortunately, this still does not clear up by itself and mistakes made here can have serious consequences, including cable fires.
Now the good news:
With our modular electrical packages, you get the electrical system designed for your personal needs with coordinated components for safe operation - including a circuit diagram and installation instructions.
How is this supposed to work?
With tigerexped power basic: quick, easy and uncomplicated. Choose the package of the right size, configure it - done!
For larger projects, we implement this with personal tigerexped power pro advice from our Technik-tiger and individually compiled complete packages.
Does that sound great?
Request a consultation here!
Lars and Martin talking about tigerexped power basic und pro (german language):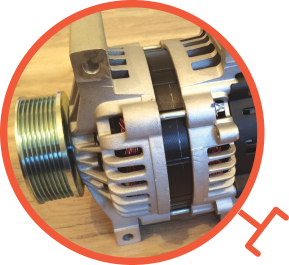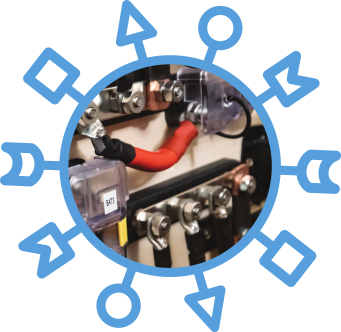 With our modular electrical system tigerexped power pro, you get exactly what suits you. Just let us advise you!