Description
TIPP: Schalter- und Steckdosen-Konfigurator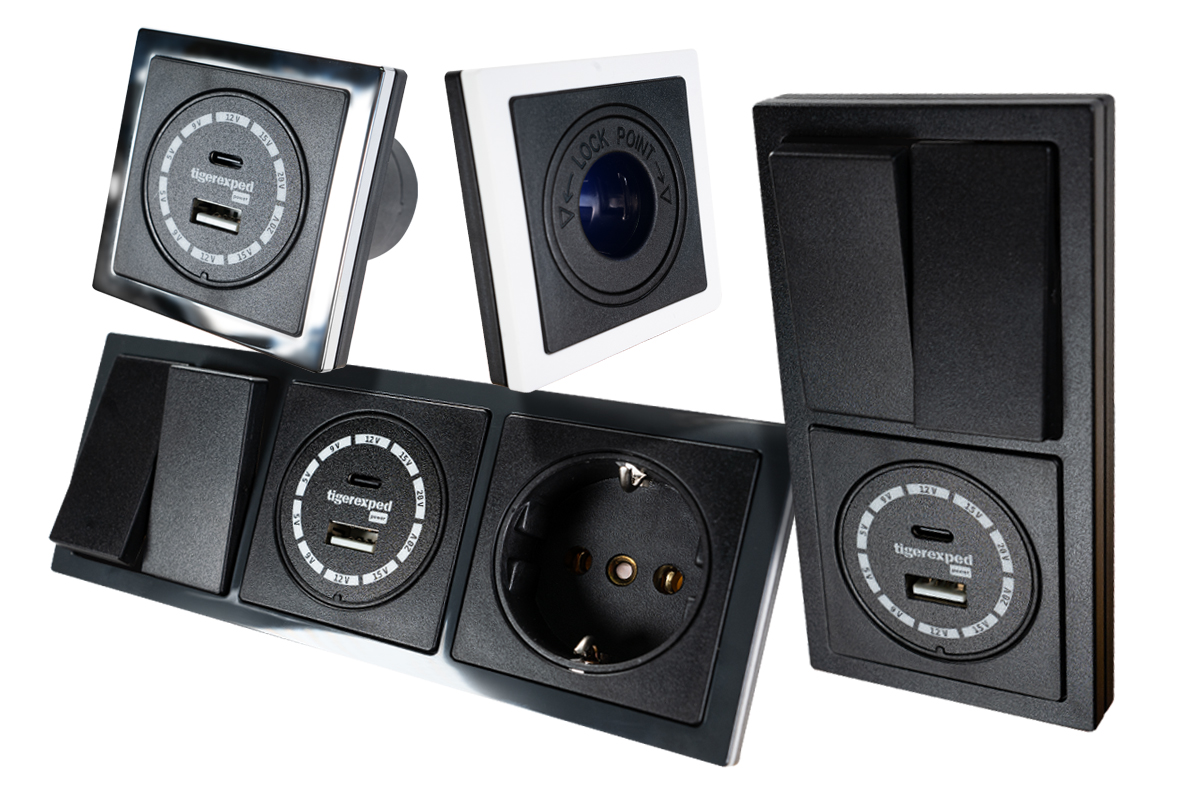 Du brauchst mehr Ladedosen und Schalter und am besten soll optisch alles aussehen, wie aus einem Guss?

Dann stelle in unserem Konfigurator 1-fach, 2-fach und 3-fach Einbaurahmen der selben Serie, mit dem convertiger und vielen weiteren Einsätzen individuell zusammen - mit wenigen Klicks, alles passend.
The ROKK mini universal phone mounting kit is the toughest mounting system for your device.
This one comes with a high strength suction cup. You can combine it with different bases or use the self adhesive base with different body and top for various devices.
The hi-performance modular system allows you to attach your electronics to boats, cars, off-road vehicles, aircraft and more. Move your electronics conveniently between different types of base mounts in different locations in one easy click.
Want to unlock multiple mounting options in different locations or simply mount a different electronic device?
Just add another top or base to your system and extend possibilities of your ROKK mini starter kit.
In this set:
Top
universal tablet clamp
Secure mount for mini and full size tablets ? ratchet adjustable.
Fits devices from 125mm to 220mm (5-81/4?)
360 degree body
a metal-on-metal locking system multiplies your clamping efforts to achieve 100% locking force. Your electronics
will never move, until you want them to.
Base
cable tie mount
Technical specifications
Item weight:

1,10

kg

Dimensions packing ( l × w × h ):

2,76 × 8,66 × 11,02 cm
Reviews
There are no reviews yet.