Description
TIPP: Schalter- und Steckdosen-Konfigurator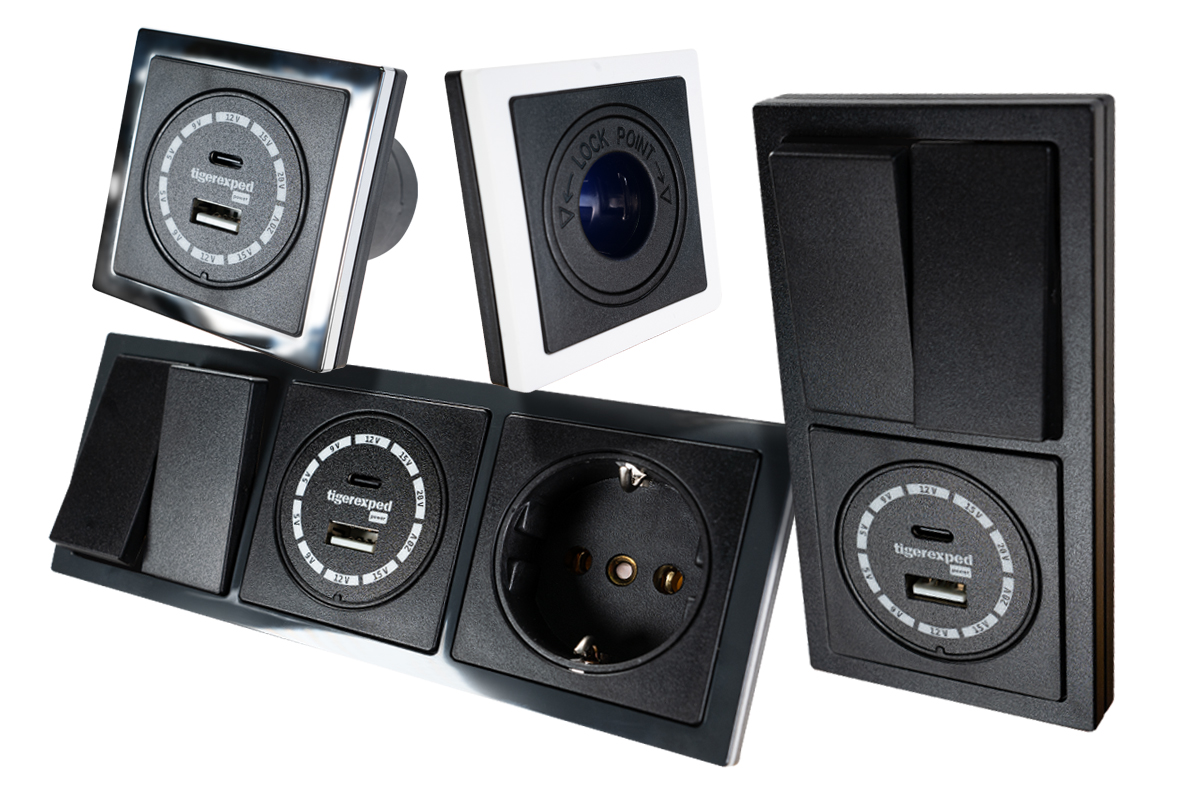 Du brauchst mehr Ladedosen und Schalter und am besten soll optisch alles aussehen, wie aus einem Guss?

Dann stelle in unserem Konfigurator 1-fach, 2-fach und 3-fach Einbaurahmen der selben Serie, mit dem convertiger und vielen weiteren Einsätzen individuell zusammen - mit wenigen Klicks, alles passend.
ROKK CHARGE+ WATERPROOF USB SOCKET
The ultimate rapid waterproof USB charger with dual socket connectivity that can charge devices up to 3x faster than standard USB sockets. Featuring a click & lock lid and ultra low profile, the ROKK charge+ is perfect for any outdoor application.

Smaller | Faster | More Waterproof

Universal

• Universal fit for any USB Type-A connector.
• Charge up to 2 devices at a time.
• Easy Install
• Click & Lock Lid

Waterproof Charging

• IPX6 waterproof with cover closed.
• Up to 3x faster than standard USB sockets.
• Waterproof with 1, 2 and even no cables plugged in.

Marine Ready

• Anti-corrosion coating on circuit board.
• UV resistant.
• 316 stainless hinge and spring.

Great Design

• Ultra low profile: only 29mm high, 94mm long.
• Anti-snag cover aligns cables when closed.
• Standard barrel size also fits existing USB socket (29mm)

Technical specifications
USB Input Voltage Range: 12-24V
USB Output Voltage: 5V +/- 5%
Output Current Rating: 2x 2.1A (4.2A Total)
Dims: 39 mm (W), 29mm (H), 94mm (L)
Metals: 316 stainless steel
Plastics: ASA / IPX6 waterproof
Internal Coating: Anti-corrosion
External Coating: UV resistant
Technical specifications
Item weight:

0,15

kg

Dimensions packing ( l × w × h ):

23,20 × 12,80 × 7,50 cm
Reviews
There are no reviews yet.