Description
TIPP: Schalter- und Steckdosen-Konfigurator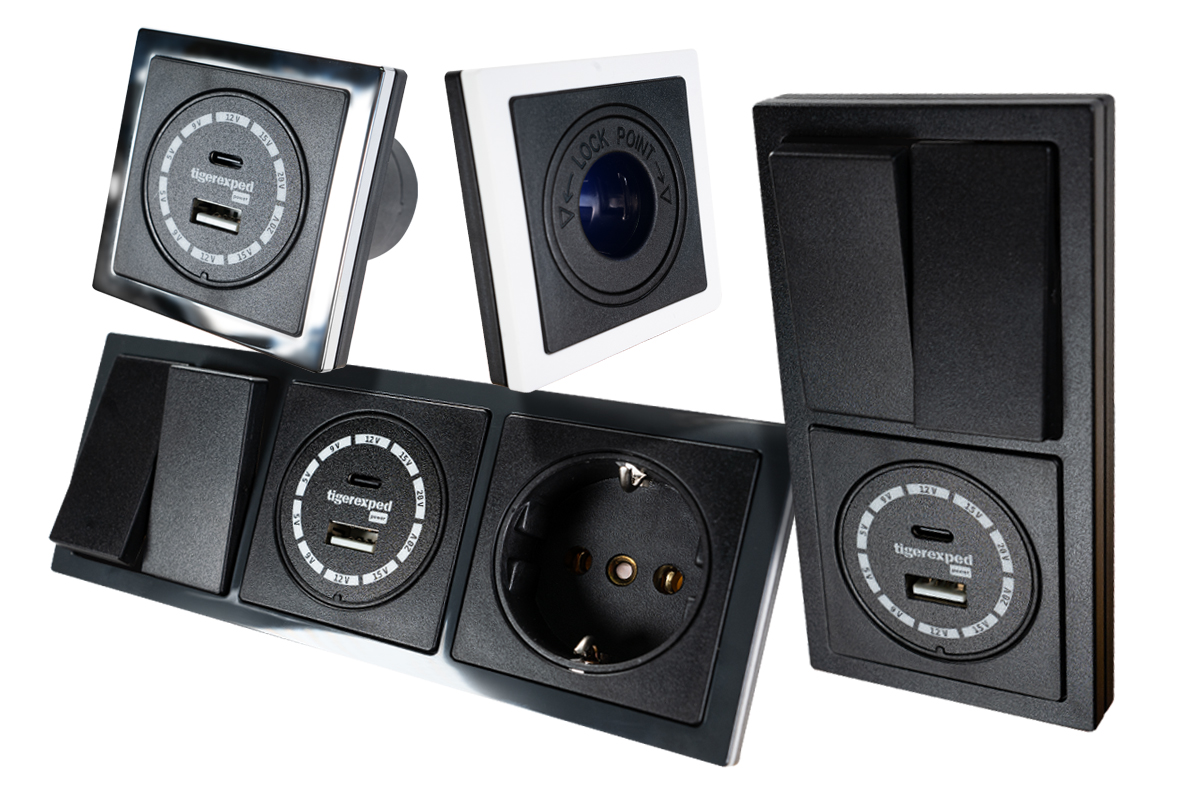 Du brauchst mehr Ladedosen und Schalter und am besten soll optisch alles aussehen, wie aus einem Guss?

Dann stelle in unserem Konfigurator 1-fach, 2-fach und 3-fach Einbaurahmen der selben Serie, mit dem convertiger und vielen weiteren Einsätzen individuell zusammen - mit wenigen Klicks, alles passend.
Waterproof on-board charging for your electronics, whatever the weather.
Dual socket will connect and charge devices including phones, tablets, fish finders, chart plotters & more!
Universal
The socket will work with any USB Type-A connector to charge up to 2 devices at a time. Compatible with phones, tablets, fish finders and chartplotters.
Waterproof Charging
Tested and approved IPX4 waterproof rating with the cover closed and waterproof with 1, 2 or even 0 cables plugged.
Marine Ready
Designed for use in all marine environments, whatever the conditions. Anti-corrosion coating on circuit board combines with a UV resistant shell and 316 stainless hinge and spring. 
Great Design
Easy to install with a low profile and small mounting footprint, the socket can be both opened and closed with ease; even with gloves on.
Max Current Info
3.1A total or 2.1A from a single socket
Retrofit:
Standard barrel size also fits existing USB sockets.

Technical specifications:
LED Color: 1x red
No-Load Output Voltage: 5.2V +/-2%
Full Load Output Voltage: 4.7V
Max Output per port: 2.1A +/-2%
Input Voltage range: 12V...24V
Standby power loss: 25mA
Output short circuit protection: Yes
Over-voltage protection: Yes
Over-current protection: Yes
Over-temperature protection: 13 Reverse polarity: Yes
Technical specifications
Item weight:

0,10

kg

Dimensions packing ( l × w × h ):

25,00 × 8,20 × 6,60 cm
Reviews
There are no reviews yet.