Anyone who has ever seen the circuit diagram of an expedition vehicle or a yacht or similar will quickly understand that nowadays, isolating relays and transistor lights have given way to a whole armada of technical innovations. As progress would have it, not only do demands increase, but the wealth of possibilities increases exponentially with ever-improving technology.

Gradually, certain key technologies crystallise for each application and these can then be used in a wide variety of configurations. Many manufacturers cook their own soup, some are quite open to sophisticated gimmicks and others for sophisticated gimmicks, and still others can do one thing but not necessarily the other. In short, anyone new to the subject is confronted with a myriad of components, 20 opinions from 10 people and his or her own ideas. opinions of 10 people and their own ideas on top of it.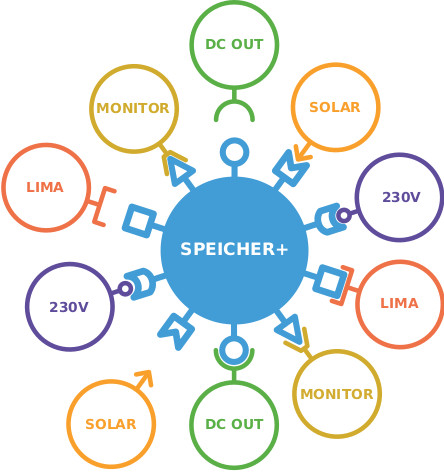 What is tiger2power?
If you haven't studied electrical engineering or have always been an improvising child, you have only two options: Throw everything away, or spend a lot of money and rely completely on qualified personnel. Both options have disadvantages: The first one is obvious, it won't get me and certainly not around the world. The second CAN work, because there are of course real professionals in this world. These are usually fully booked and you have to and you have to fan them with your credit card, otherwise it won't work. Then there are the supposed professionals who sell you a lot and in the end you end up studying electrical engineering the hard way because half of you is burnt off in the middle of Mongolia.

This is exactly where we come in: We want to enable the do-it-yourself builder to achieve exactly his goal with pre-configured packages of components, without having to research every product line, and in the end still be able to install a sensibly constructed overall system with components that fit together. In doing so, we do NOT limit ourselves to a specific manufacturer, but rather combine that which leads most easily to the goal in sensible quality.


Installing the electrics in the camper yourself
As a basis, we have developed a MODULE SYSTEM, which combines various, configurable additional modules around a central element - the memory module - to form a functional system. The joke is: the interfaces between the modules scale automatically, so that you can pick out the module that suits you and connect it to the basic module without having to think about it. and connect it to the basic module. In this way, fuse sizes, control options for the battery management system or even additionally required mounting components for the insertion of certain components are automatically dimensioned as well. More solar power automatically results in a larger solar controller solar controller, another solar controller may require peripheral components for overvoltage disconnection, etc.

.
The MEMORY-Module
...must be selected first and is available in different performance classes.
In addition to battery cells, it also contains the battery management system, a central electrical system specially designed according to the power, suitable fuses and holders, which in turn also vary according to the battery configuration, etc. vary, etc. Options such as a system main switch can be added if, for example, you need to be able to completely kill the entire system for shipping. the entire system completely dead. Once the storage module has been selected, one or more of the following modules can be added.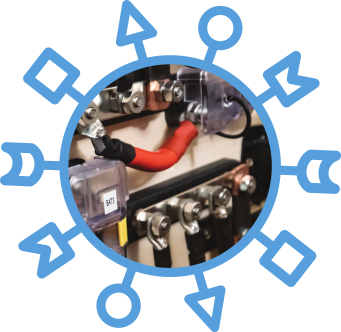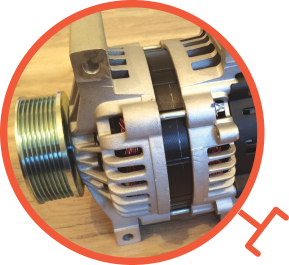 The GENERATOR-Module
Almost one of the most important modules is charging the on-board batteries via the alternator. Here, of course, one can use different chargers/converters, large, small cheap, expensive - depending on the storage with certain characteristics, temperature monitoring and control by the BMS. If there is no sunshine and no shore power, this is the only way to variant to get juice back into the storage unit - which is why it is usually indispensable.
The 230V-Module
This is where things get a little more complex. Basically, you can choose whether you only want to generate 230V or also feed in 230V from outside and charge the batteries with it. Different versions of this module cover every application from simple mobile phone charging to electric cooking with induction hob and fully automatic shore power feed. Also included is a 230V sub-distribution with FI/LS and, optionally, the same and, optionally, the power socket for the shore power. Nowadays one of the most used modules, because modern components simply make it comfortable!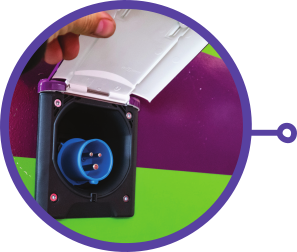 The DC-OUT-Module
By DC-Out we mean the sub-distribution for DC consumers, e.g. all lighting, USB sockets, the refrigerator and the auxiliary heating. Such consumers are usually distributed throughout the vehicle and must be supplied with power. Local fuse distributors can be used here, which are connected to the storage module with only two cables and where all consumers are then connected with fuse protection. where all consumers are connected and fused. Depending on the floor plan, one or more such collection points make sense. The module can be configured for the number of circuits, the collective fuse and the emergency shutdown by the BMS are automatically added.
The SOLAR-Module
Contrary to convention, the module in this case means the complete solar system. Various combinations of solar panels are available here, which directly include the appropriate controller with fuses and BMS control. The choice can simply be made according to the required output and available space; everything else is automatically dimensioned and fits directly to the storage module.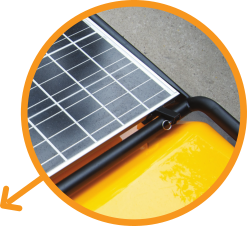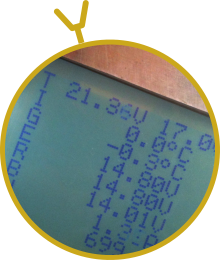 The MONITOR-Module
A monitor observes things, and that's exactly what this module does. We combine the entire system monitoring in one module. module, so that the user later has access to information on the battery charge status or even the flowing currents, the outside temperature or the level of his water tanks. or the fill level of his water tanks. As is well known, this topic can be blown up endlessly; we know this from SmartHome advertising clips. We start at this point with an inexpensive all-in-one solution that provides an immediate overview of the most important characteristics. Tank sensors can be configured for it. Further versions of this module will implement more sophisticated monitoring, which can then display characteristic values of individual modules directly, communicate with the outside world, and provide a clear overview of the system. modules directly, communicates with the outside world, etc. Since such gadgets usually have a drastic effect on the price, we will start by following the KISS principle: Keep it simple (and) stupid.
In other words: Full function without studying computer science!

A small drawback: It is not possible to configure the complete cabling directly in the package, because the installation location (cable lengths...) and above all the module composition have an influence here (thick 230V module requires certain cabling depending on the storage configuration, etc.). We have all cables and cable lugs in stock and will gladly prepare an offer for cables and cable lugs that fit the installation location for an additional charge AFTER PURCHASE (because you first have to place all the components in your installation in order to roughly determine the cable lengths! Unfortunately, this cannot be done "just like that".