Description
TIPP: Schalter- und Steckdosen-Konfigurator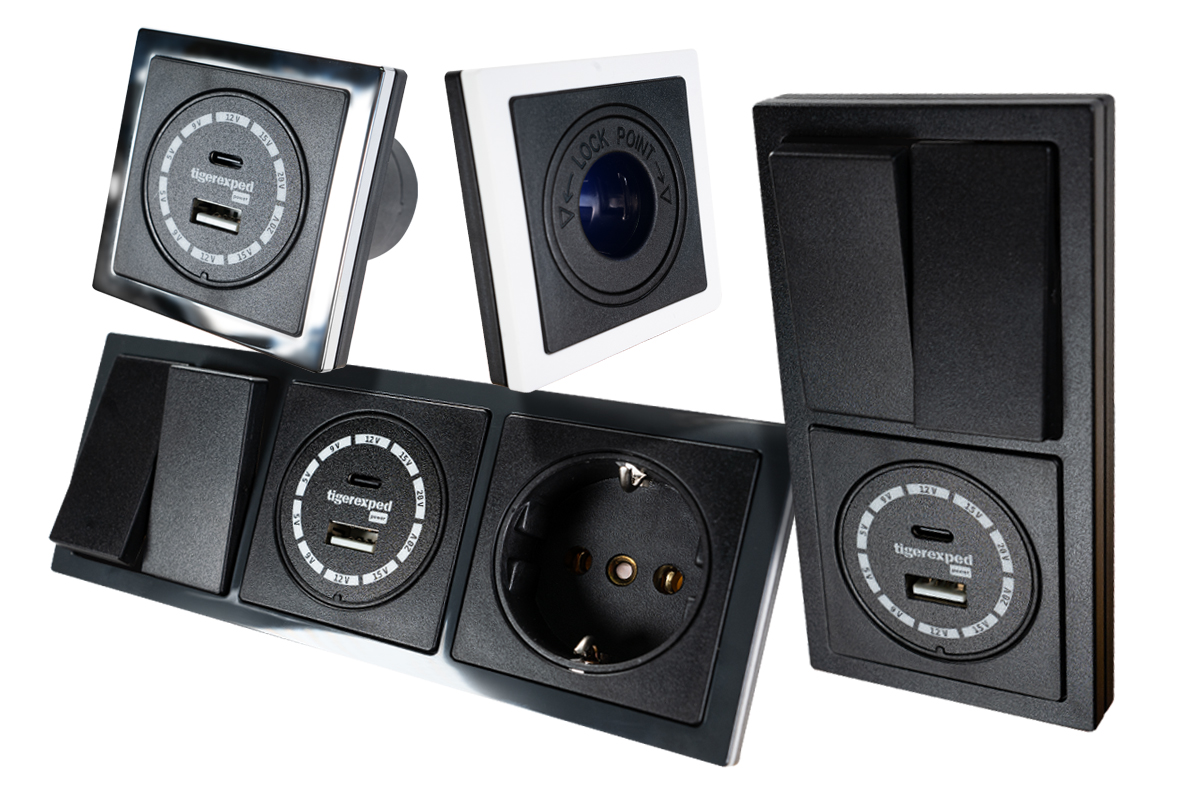 Du brauchst mehr Ladedosen und Schalter und am besten soll optisch alles aussehen, wie aus einem Guss?

Dann stelle in unserem Konfigurator 1-fach, 2-fach und 3-fach Einbaurahmen der selben Serie, mit dem convertiger und vielen weiteren Einsätzen individuell zusammen - mit wenigen Klicks, alles passend.
Circuit breaker switchable
Simply disconnect and reconnect electrical circuits manually. The almost wear-free automatic circuit breaker with reset switch makes exchanging disposable products and searching for faults in confined spaces superfluous.
Waterproof and corrosion-resistant - for all operating conditions
Thanks to the waterproof IP67 sealed housing and connection bolts made of high-quality stainless steel, this circuit breaker is not only ideal for use in campers, motorhomes or expedition vehicles, but also in boats.
For 30 - 200 amps
Our original tigerexped circuit breakers are available with connecting bolts of size M6 (1/4") or M10 (3/8") and for currents from up to 30 - 200 amps.
Technical specifications
Amperage:

60A

Item weight:

0,10

kg

Dimensions packing ( l × w × h ):

9,00 × 5,00 × 4,20 cm