Description
TIPP: Schalter- und Steckdosen-Konfigurator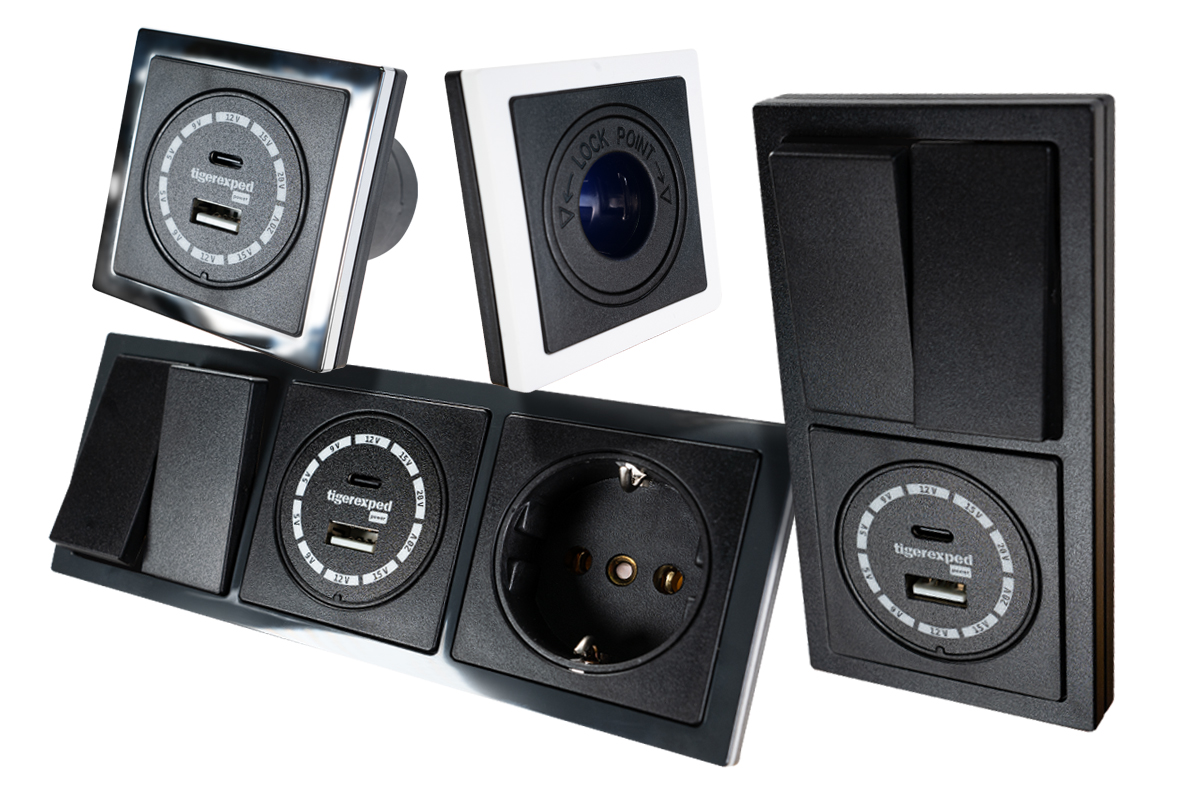 Du brauchst mehr Ladedosen und Schalter und am besten soll optisch alles aussehen, wie aus einem Guss?

Dann stelle in unserem Konfigurator 1-fach, 2-fach und 3-fach Einbaurahmen der selben Serie, mit dem convertiger und vielen weiteren Einsätzen individuell zusammen - mit wenigen Klicks, alles passend.
Fuse holder for up to 12 circuits, 12 / 24V
Original tigerexped fuse holder with integrated minus rail in robust construction. With transparent cover and adhesive labels for labeling the circuits.
 
With LED failure control
A blown fuse is indicated by a red LED. Together with the labeling, this enables immediate diagnosis without the hassle of searching in mostly confined spaces.
In addition to the normal seats, the fuse holder has two seats for storing replacement fuses. This version comes with corrosion-resistant, highly conductive 6.35 mm quick terminals. If you prefer screw terminals, simply select the appropriate fuse holder variant at the top right.
For total currents up to 100A.
20A per fuse.
Technical specifications
Item weight:

0,36

kg

Dimensions packing ( l × w × h ):

14,20 × 4,60 × 9,50 cm