Description
TIPP: Schalter- und Steckdosen-Konfigurator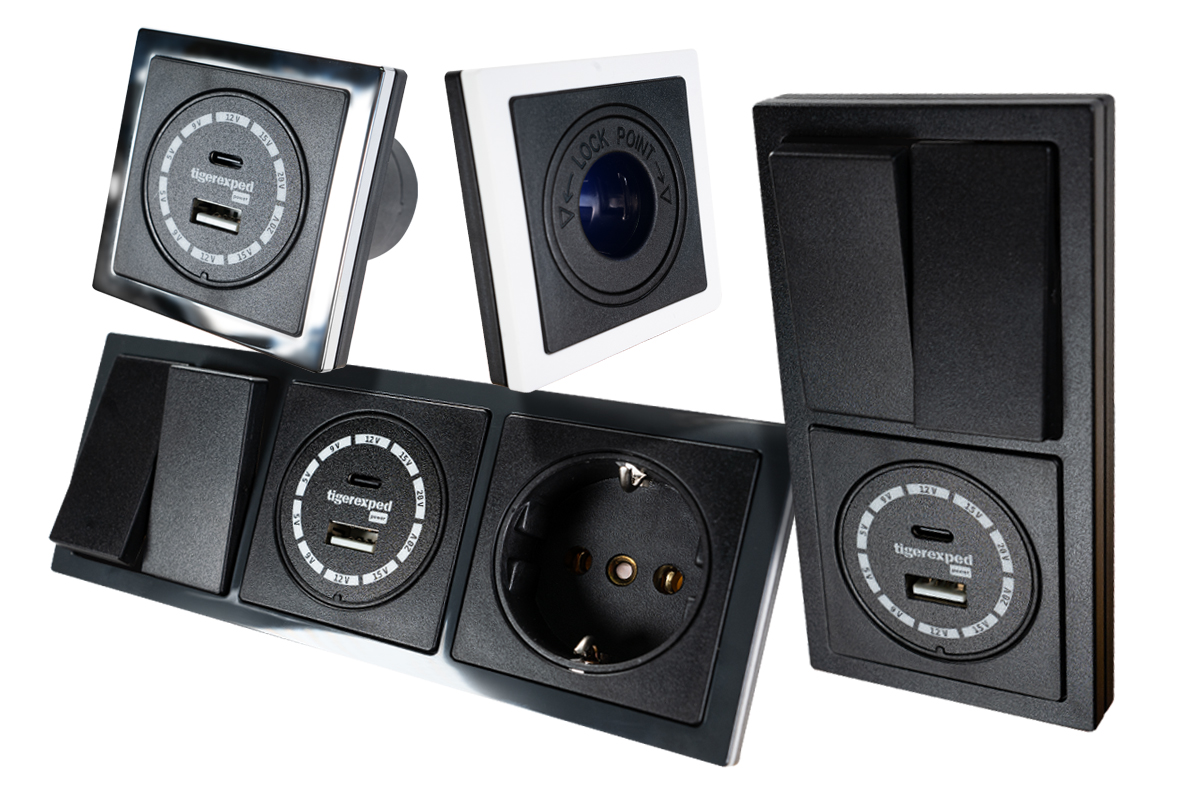 Du brauchst mehr Ladedosen und Schalter und am besten soll optisch alles aussehen, wie aus einem Guss?

Dann stelle in unserem Konfigurator 1-fach, 2-fach und 3-fach Einbaurahmen der selben Serie, mit dem convertiger und vielen weiteren Einsätzen individuell zusammen - mit wenigen Klicks, alles passend.
Victron Energy MultiPlus II
The device that combines all functions from MultiPlus and MultiGrid .
PowerAssist
If you're concerned that a limited AC source such as a generator or shore power connection might be overloaded by connecting your inverter - no problem. The MultiPlus-II prevents this with the PowerAssist function. The inverter boosts the output of a generator or shore power supply with energy from the battery, which has been automatically throttled in charging beforehand.

ESS
MultiPlus-II also serves as a key component in a Victron ESS (Energy Storage System). It is very flexible and can be combined with an MPPT solar charger or a grid feed-in inverter for PV systems.

Uninterruptible AC power (UPS function)
If there is a power failure or an interruption in power supply - MultiPlus-II automatically switches uninterrupted to alternating current (UPS function). It takes over the supply of your connected consumers in less than 20 milliseconds(!). The switchover is so fast that even uninterrupted computer operation is possible.
 
Remote maintenance possible
MultiPlus-II can be monitored and controlled at any time and from anywhere in the world. In connection with a GX device (e.g. Cerbo GX) you can use the free VRM app and the Free VRM portal your Multi and the system or control and monitor the systems locally (LAN) or remotely via the Internet. You can even have a backup generator start automatically! This also means that a specialist can help you remotely if there is no other option.
 
MultiPlus II models
The MultiPlus-II is available in different models: 3000VA / 5000VA / 8000VA / 10000VA / 15000VA. Choose your appropriate expansion level in the dropdown menu; off.
Reviews
There are no reviews yet.